The Sewing Center of Southern Utah is the best resource for sewing machine repair and service. Our technician has repaired sewing machines for over 40 years and he knows his stuff!
The Sewing Center of Southern Utah offers fast sewing machine repair and sewing machine service so you can have your machine back in your hands promptly. Most machine repairs are completed that day so you can get back to sewing. Occasionally, certain sewing machine repairs will require parts to be ordered which may take a few days. Many competitors take up to several weeks to do even basic sewing machine repairs or sewing machine service, leaving you without a machine for weeks at a time. Many dealers also hire inexperienced technicians to perform the sewing machine repairs and sewing machine service. Your sewing machine is usually a big investment. Trust trained, experienced, and reliable service centers.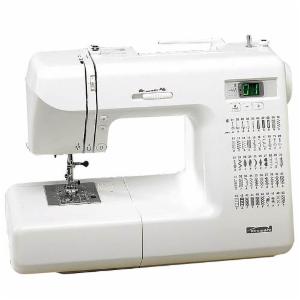 If you need sewing machine repair or sewing machine service, the Sewing Center of Southern Utah can handle all makes and models of sewing machines, sergers, embroidery machines, or others.
All sewing machine repairs and service performed by the Sewing Center of Southern Utah is guaranteed. In the unlikely event you still have issues with your sewing machine, give us a call. Many sewers believe their machine needs to be repaired, although many of the problems can be resolved with a proper needle size, quality thread, and correct tension. To relieve some common problems and frustrations, ask us for a free DVD that discusses these details.
Do you live outside of the southern Utah area? No problem! You can ship your machine to us and we'll repair it and ship it back. Contact us for more details.
To have your sewing machine repaired or serviced, visit us at 779 S Bluff Street in St. George, Utah or call us at 435-628-4069.