Where Can You Sell Your Unique Quilts
Now that you have mastered the skill of making quilts and you have quite a few in inventory you might want to think about selling them. You have several options to selling your creations. You can attend Craft Shows, Quilting Fests, Flea Markets, Consignment Agreements with Quilting Shops but the best and possibly the least expensive way would be creating an online store and selling them directly to the public. You may have to use a combination of a few methods to get the word out on your store. We can help you with that if you like.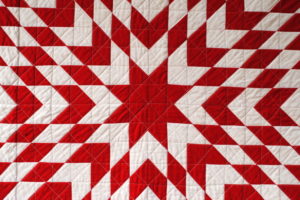 Attending Craft Shows and Quilting Fests
You will need to apply for a Vendor's Space at the show, pay the fees, have your own table, chairs, be able to accept credit cards and have promotional materials ready to hand out such as business cards, flyers and perhaps some trifolds with information about your creations or even a Percentage Off Coupon that they can use on their next purchase. You will also have to have pictures of your products. Most Craft Shows require that you fill out an application before hand and include pictures of your products with the application. The fees can run anywhere from $200 to $600 per show. These are also two or three day events that you will have to be prepared to man your booth the entire time. So having a couple of partners to spell each other for bathroom breaks and food breaks will be essential.
These type of shows usually just give you a 10×10 space on the floor and you have to bring everything to display your products attractively as well as the selling stuff. The selling stuff might include shoppers bags, a small printer to print receipts or you can get one of the small carbon copy receipt books from an office supply store. Finally, you will more than likely have to pay for a Business Tax/Occupational License for the county you are selling your creations. The State of Florida requires you to collect Sales Tax on physical goods sold within the state. So, you will have to apply for a Sales Tax Number as well. These may have to be gotten before you submit your application with the shows. Check the requirements of the show on their websites very carefully to make sure you can meet the terms and are happy with them.
Showing your Quilts at these types of events should be thought of as a chance to show off what you can do. It is also a great time to meet other quilters, network, and get and share tips. If you have your promotional items ready to give out to anyone who shows interest in your work and with a website already up and running they may decide to buy from your website. You may not make any money at some of these events but it is a great place to garner interests in your work.
Flea Markets
Now selling anything at one of the local Flea Markets is about the same. You will have to pay for a booth which is probably just a couple of tables in a 10×10 space. You will have to bring your goods, your selling stuff such as customer bags, receipts and even the ability to take credit cards. Remember that these types of places generally attract bargain hunters and not so much those who would be willing to pay the price of handcrafted pieces of art. And you will have to pack up your goods every day and return in the morning to set back up again. Most flea markets are located outdoors with some spaces having a roof and the least expensive ones with no roof. However, an indoor flea market with lockable doors might be a way for you to start a small store. And the indoor Flea Markets have air conditioning for the summer and heating for the winter. You will have to pay a monthly fee for the booth but you can leave your stuff, use it as a store address, lock up when you are not there and it is less expensive than a regular commercial space. Flea Markets do generate a lot of foot traffic and that is a good thing when it comes to getting the word out about your quilts.
As with the Craft Shows if you elect a monthly booth at the Flea Markets you are going to have to get a Sales Tax Number, Collect Sales Tax from anything your sell and send them in monthly or quarterly as well as getting a Business Tax License from the County. Even if you just go on occasional weekends it is a good idea to go ahead and get the Business Tax License and Sales Tax Number. These are business expenses and are required for any business selling within the state.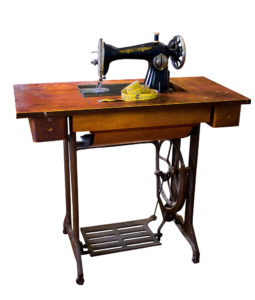 To process Credit Cards for a very small fee and get a FREE sliding device you will need a smartphone, Iphone or IPad device by using SquareUp.
Selling Your Quilts Online
To sell your quilts all you need is a decent website, a social media account or two, a shopping cart and the ability to accept online credit cards. Signing up with Paypal then you can have both without any added cost. They do charge fees when you get a credit card payment. With a social media account such as Facebook and Twitter you can use one of the many online stores such as Etsy.com and Copius.com. Etsy charges $0.20 per item to list every 4 months as well as a small fee when you sell your items and Copius is free to list but charges a small fee when you sell your item.