Now That You Have Made Some Quilts – Sell Them
Once you have created some quilts you may want to starting selling them. There are a variety of different ways to do this including going to arts and craft festivals in your city, flea markets on even setting up your website. You will need to have a good stock built up and that will take some time. You can look on the internet for the local arts and crafts festival, their cost, times and locations.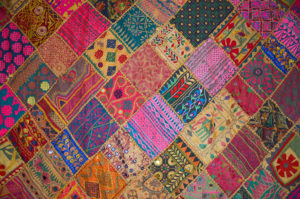 The local flea market is a good place to set up a booth but then again you will need to contact the local vendors to find out their costs for a booth, times they are open and any special requirements they may have for bringing in your own tables and such. You want to have a way to display your quilts such as a rack as well as some bags to put them in, and change for cash payers. And you will probably need a way to take credit cards as well. I found a great website that talks about this subject at: http://www.creditcards.com/credit-card-news/how-accept-credit-cards-garage-sale-1273.php
If you don't want to attend arts and crafts festivals or hang out a the flea market all weekend you might want to consider getting a website and selling your products online. You create your own website using one of the free services such as: http://www.ecrater.com/ is a free ecommerce website and community with unlimited products you can add, or http://www.freewebstore.org/ is a free ecommerce webstore builder that is based out of England and limits your products to 9 or less. Just remember you will need to sign up for a merchants account with either Google pay or Paypal to process credit cards. However, you will not get a website with your own domain name. ECrater will allow you to just use their shopping cart feature by using links from your own domain website. You can always start out with a free site and when you get going you can upgrade to your own domain with a shopping cart feature built in so that you can control all aspects of your business. Try http://websforyou.info and http://blogsforyou.info when you are ready. Remember you have to have a shipping cost module added to your cart as well as collect sales taxes. The rate of sales tax is determined by which state you live in.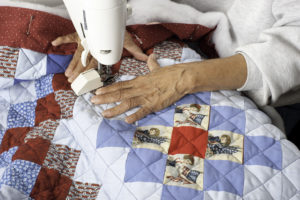 Finally, you will need to consider how much you are going to charge for your quilting creations. There are a variety of different strategies to consider when you want to sell you items including the cost of materials, the time spent on the project and the size of the piece and of course, the uniqueness of it as well. You can check on out this article I found at: http://quiltingbusiness.com/quilt-pricing.htm..Good luck!
Also more information on this website